The Classic Racer (Elite)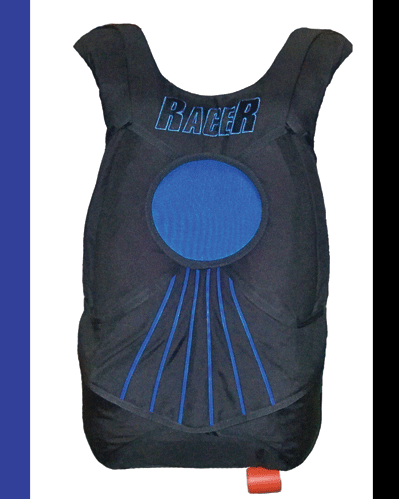 Note the wrap around shape of the Midflap. The flap closing sequence of the Classic Racer is: bottom, (either) side, side, top.




Tabs on pin protector flap tuck under top flap only. This flexes and bends like no other. It is legendary for comfort and fit.

MORE Features that make Racer the most reliable skydiving rig on the planet:
Note that all these features are standard on all Racer models.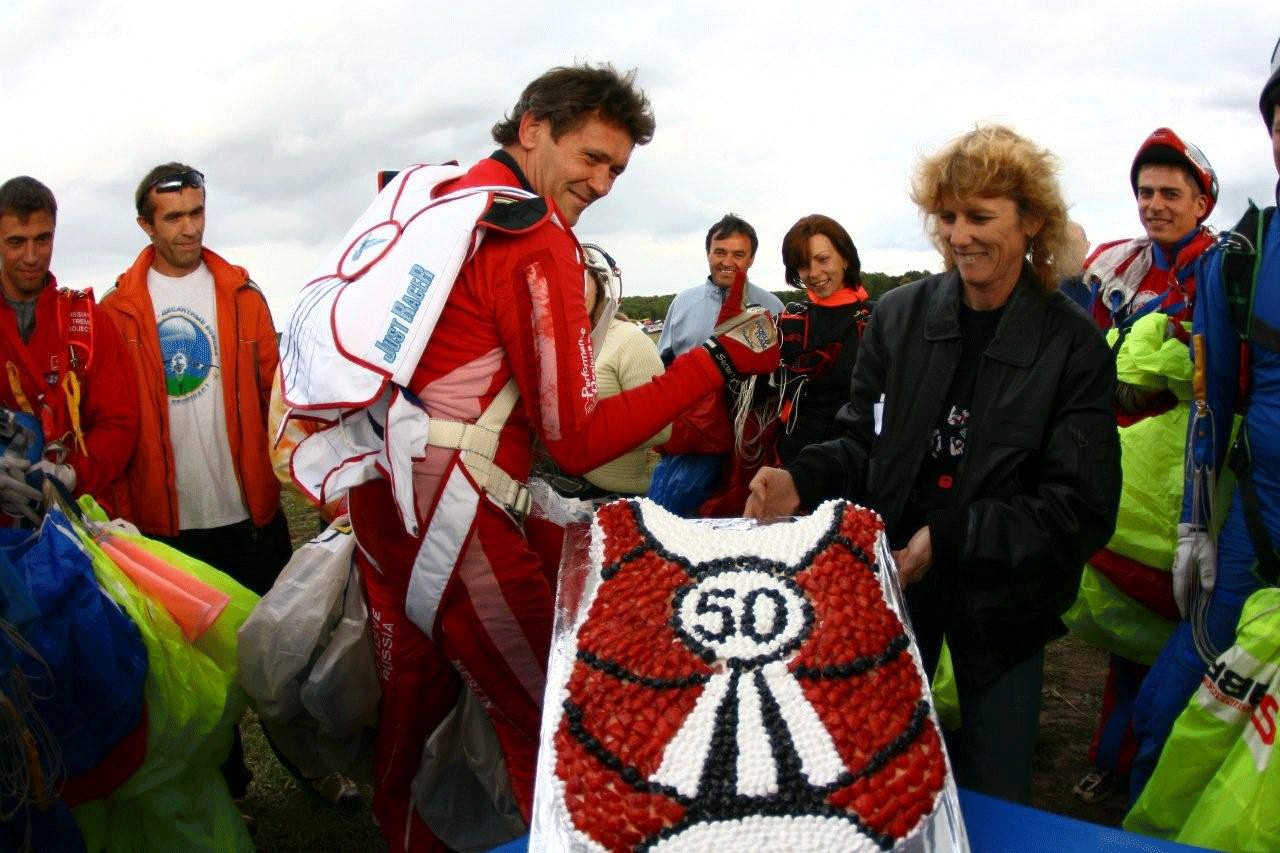 Proven Design
In the field for over 40 years with no major recalls. With over 43,000 rigs built, today's Racer is a product of a deliberate and careful evolution.
We've introduced more safety innovations than any other parachute company. You can't go wrong with a Parachute Labs Racer on your back.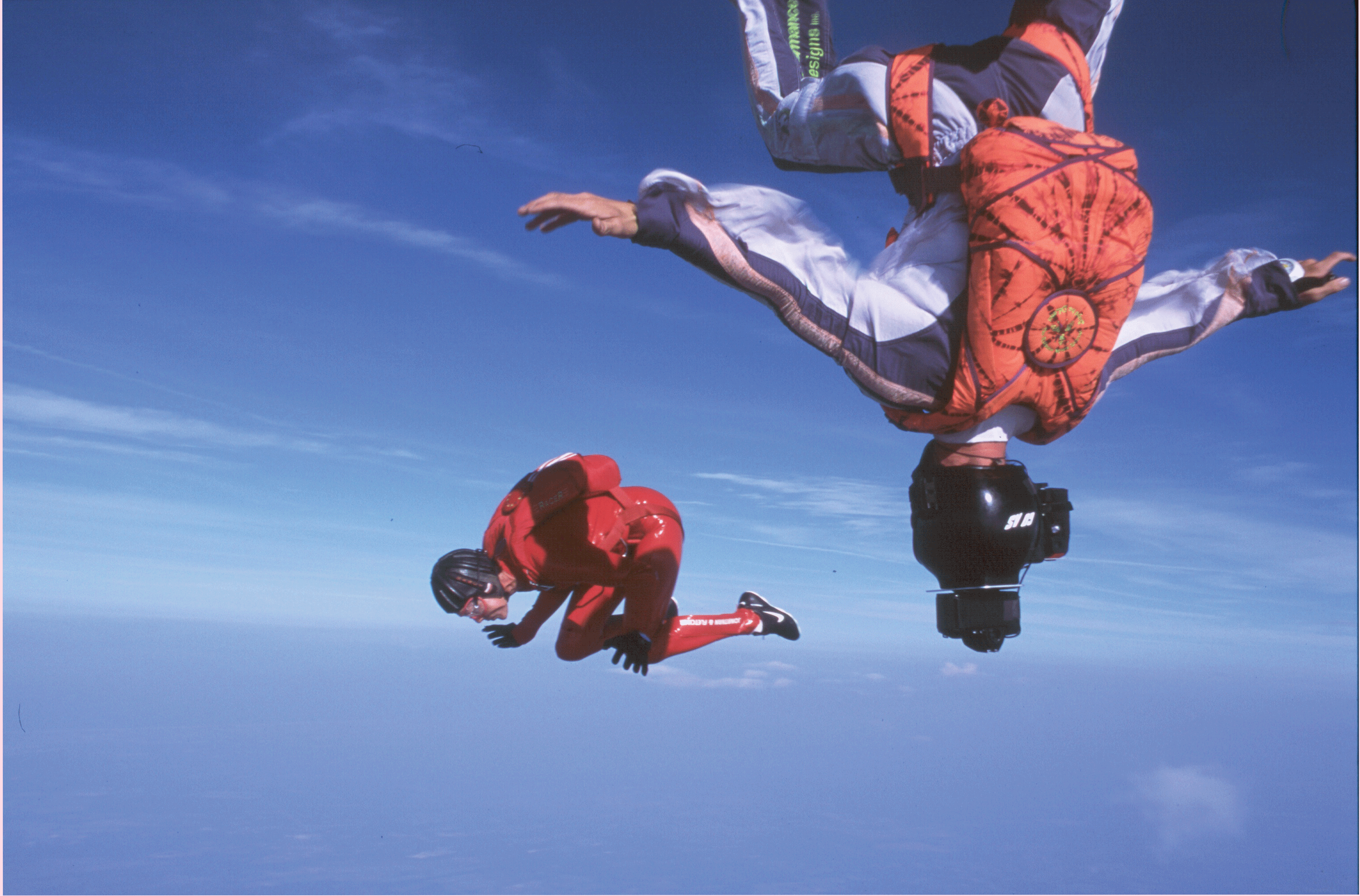 Freefly Friendly
The Classic Racer has magnetically closed riser covers and full riser and bridle protection, so it is totally Freefly Friendly.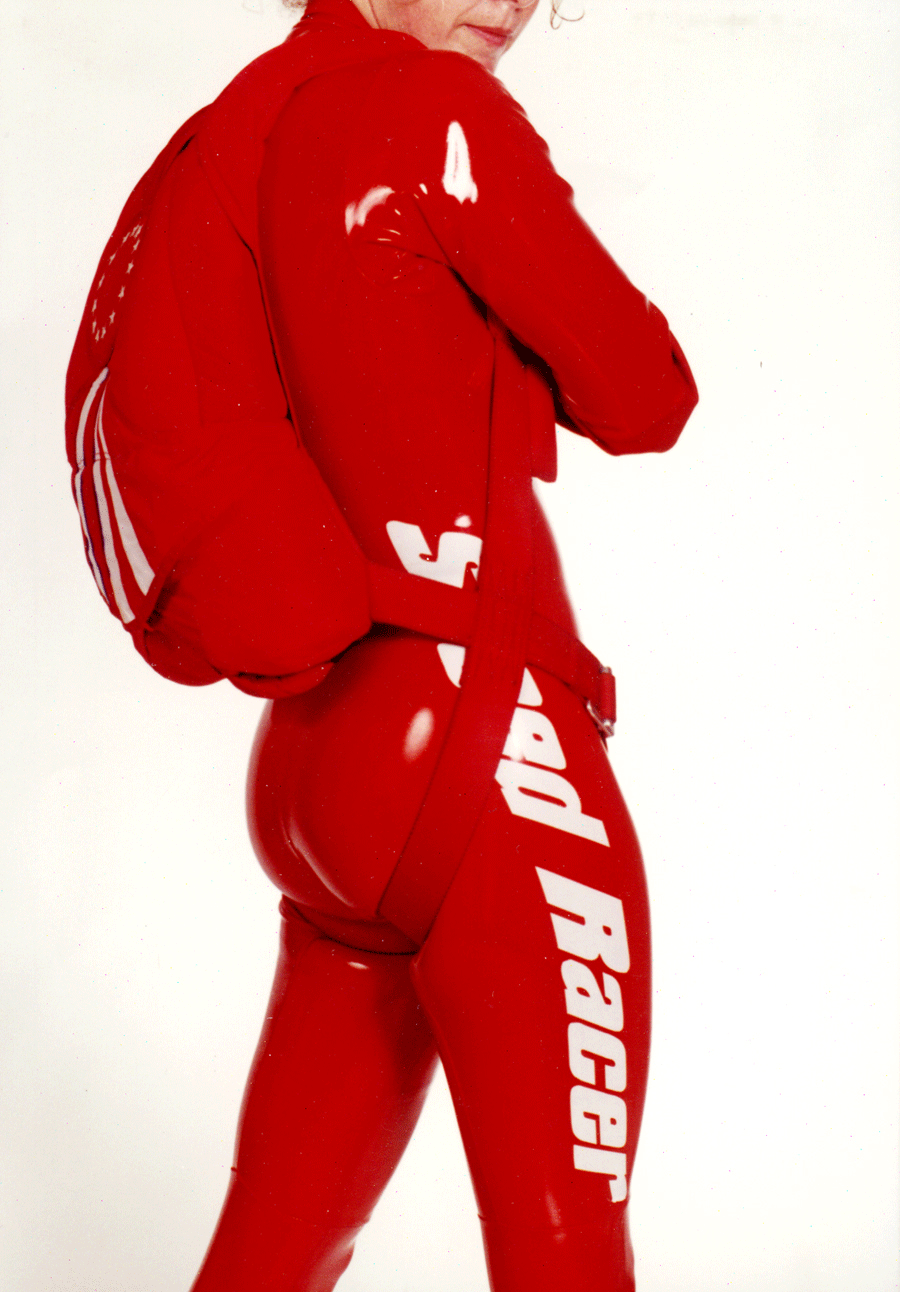 Nothing Fits Like a Racer
Tabs on pin protector flap tuck under top flap only.
This Racer flexes and bends like no other. It is lengendary for comfort and fit.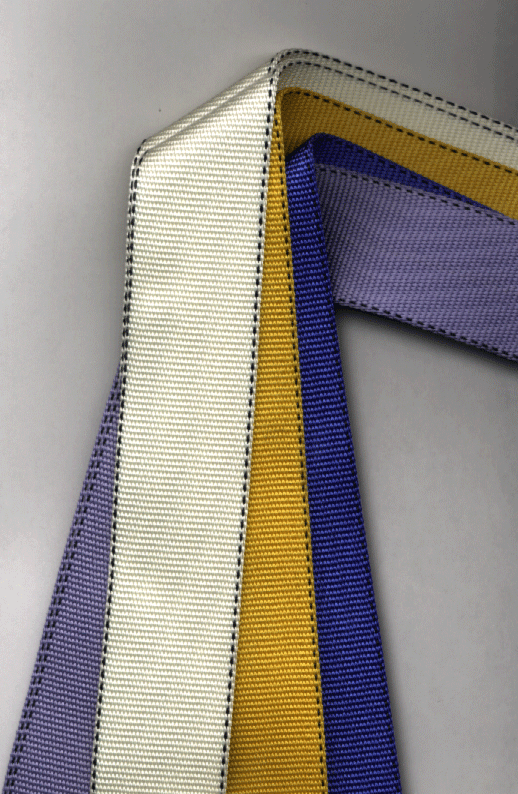 Strongest Harness
All Racers are built with Type 13 webbing (7000 pound tensile strength). Type 13, identified by black "tracer threads" on both edges, is just a little bit thicker, and has more body than the Type 7 cargo net webbing used by other manufacturers. The result is greater harness comfort because your weight is distributed more evenly, without point loading caused by rolling of the edges. Type 13 was specifically designed to be used as personnel harness webbing, there for it doesn't slip in the hardware as Type 7 (yellow trace thread), and Type 8 (single trace thread in the center), will.





www.youtube.com/watch?v=coE6WfQKfhc&feature=youtu.be
The Fastest Reserve
The reserve pilotchute is external, and doesn't have to push though multiple flaps, and because there is no
"boxing" (sewn corners) at the top of the reserve container the reserve bag can't get jammed. The Racer is
legendary for being able to deliver a reserve faster than any other container, with or without RSL/MARD.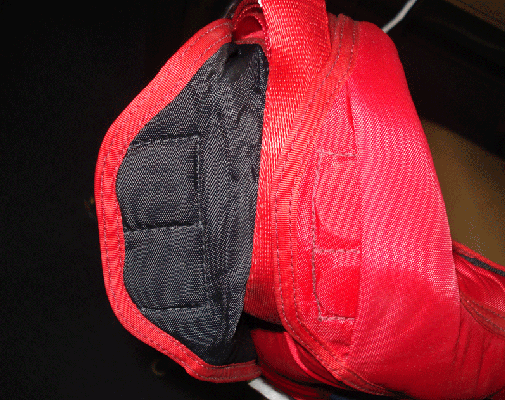 Magnetic Riser Covers
Maintenance free and they practically close themselves, these riser covers open smoothly and have proven
themselves to be super secure.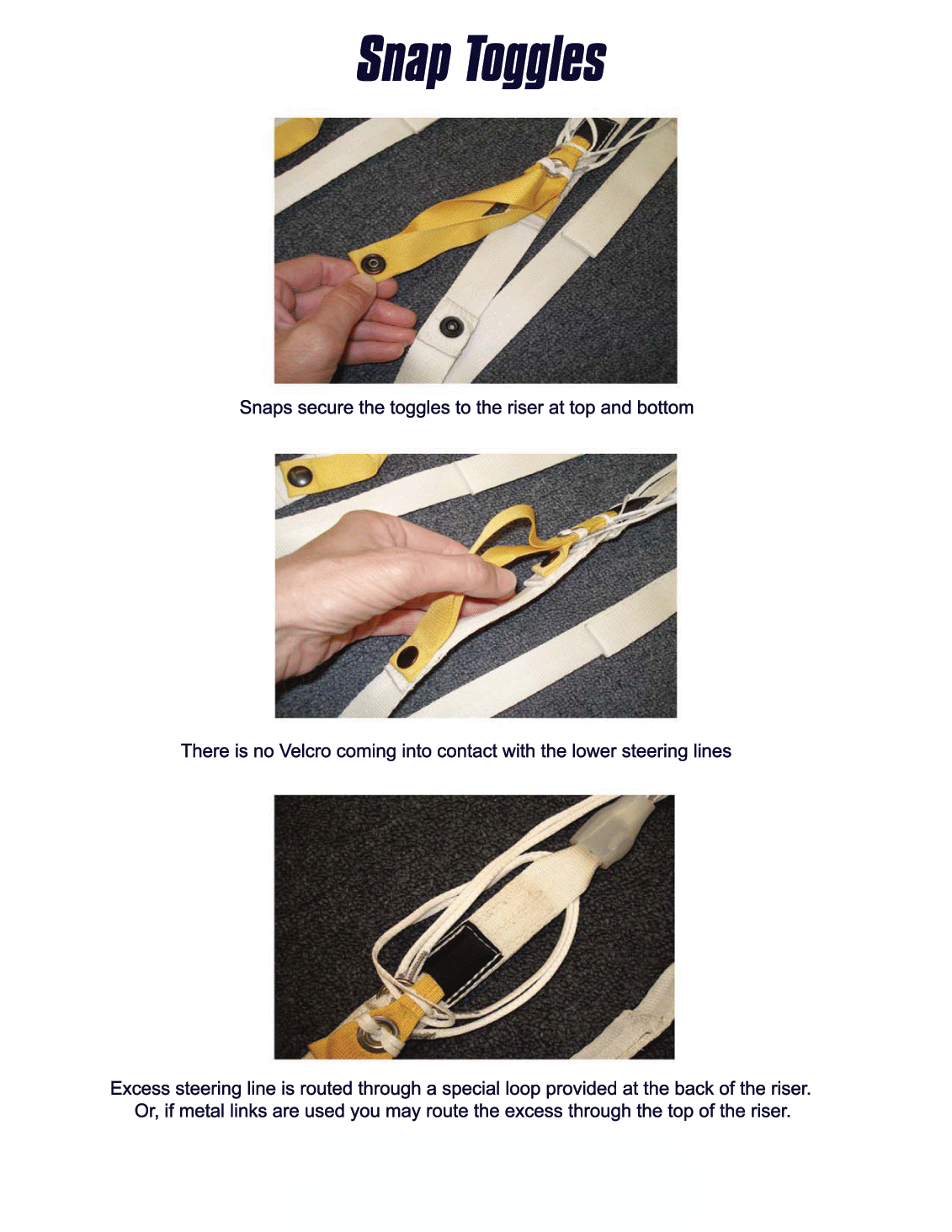 Snap Toggles prevent loss of deployment brake(s) during opening!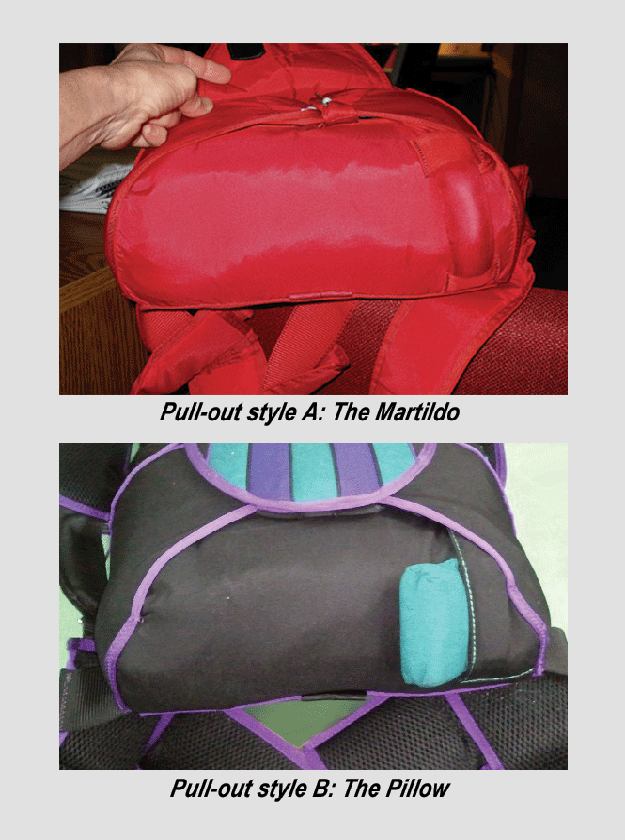 Pull-out Handle Options
Embroidery Options
This is an example of the SST Swoosh Logo embroidery that appears on the side of your Racer. You can choose
up to three colors, however, most customers make it two colors as in the red and blue example on top.

Below is an example of the Racer Outline With Fill or Outline Only embroidery.